Karate Intervarsity Championship 2022
Champions
2020-2021 no competitions
2019 UCD
2018 UCC
2017 DCU
2016 UCD
2015 UCD
2014 UCD
2 April 2022 | UCD Sports Centre
The Annual All-Ireland Karate Intervarsity Championship 2022 will be hosted in University College Dublin. Participation is open for all third-level education students in Ireland. All Karate styles and dojo affiliations are welcome.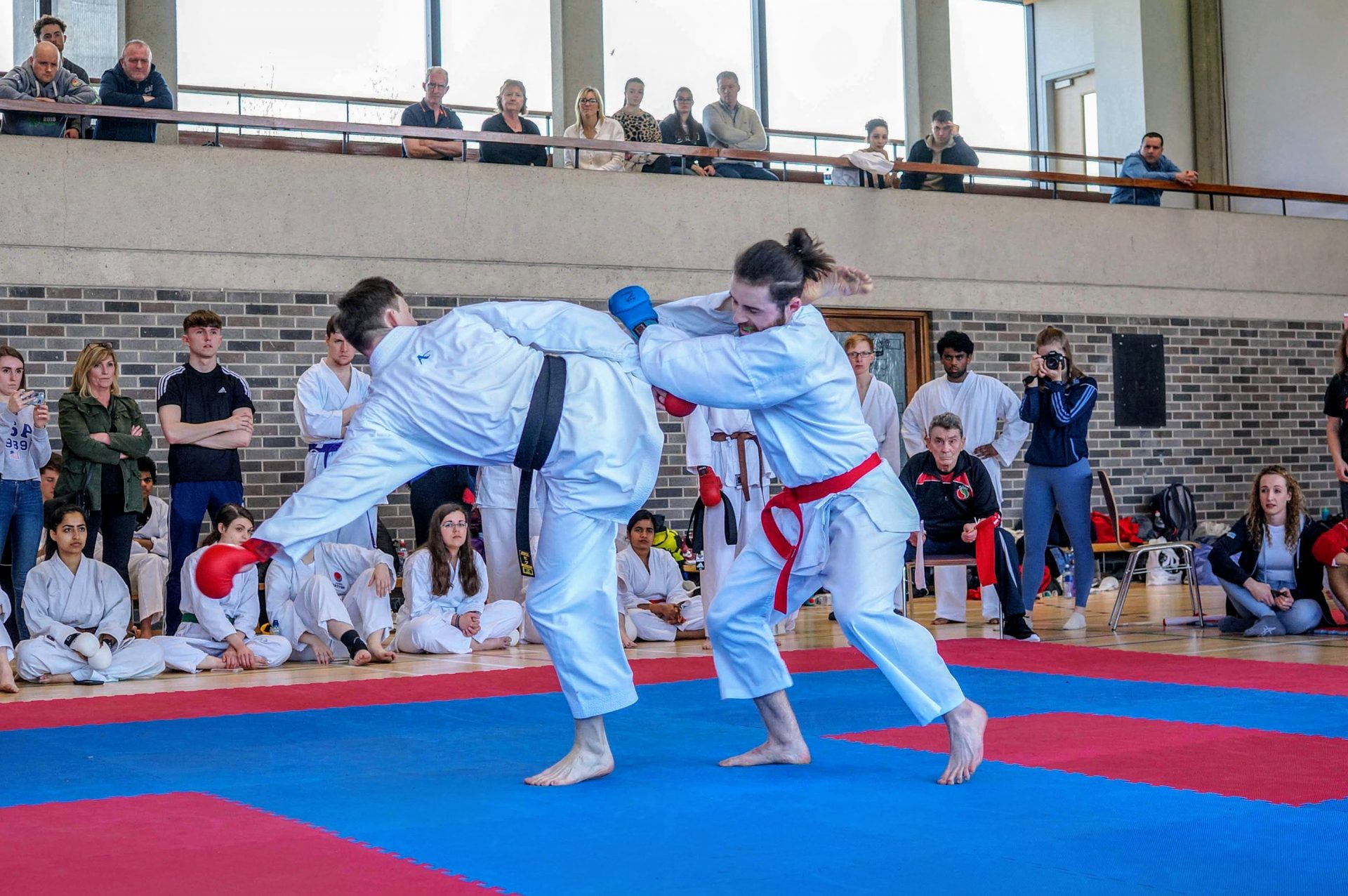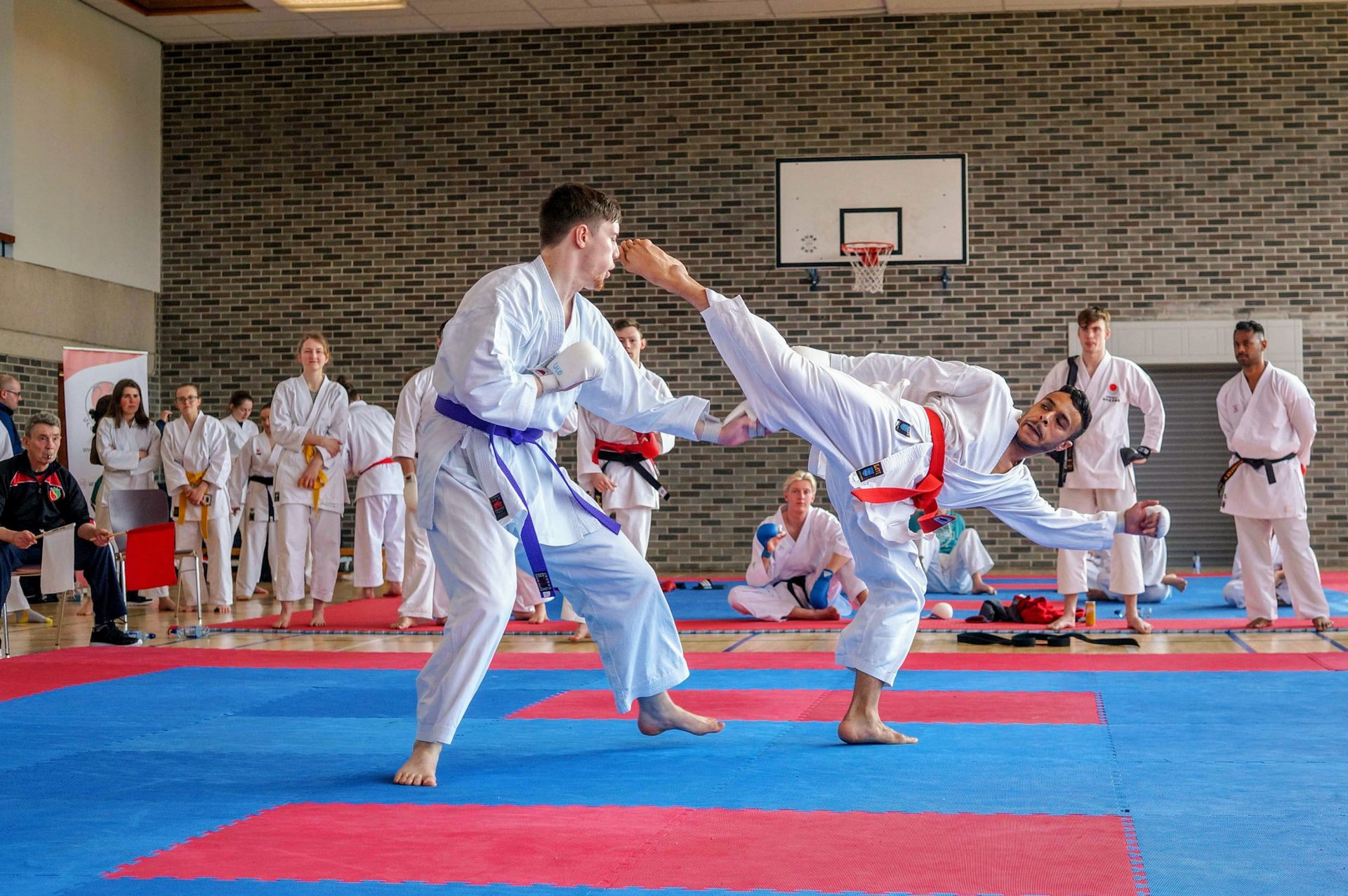 Registration
Participation is open for all students attending a third-level educational institute in Ireland, full-time and part-time, with one-year grace period from graduation date.
Rules
Each participant is expected to be familiar with the rules of the Intervarsity competition. You can read the full set of rules here.
Facebook event
We will post updates and useful information on our Facebook event page. Follow the event and stay up-to-date with the latest news.
fee
The pricing this year is €10 for participation per discipline (individual/team kata or kumite), or €30 to join all 4.
2 April 2022
UCD Sports Centre | Hall B | Registration 8:45am
Categories
Based on your Karate rank, you can participate in your own category, competing against karatekas at the similar skill levels. History of The Intervarsity Cup
The Karate Intervarsities has been held in Ireland since 1983 to promote college level karate.
In its inaugural event, only four college clubs took part: UCD, TCD, UCC, University of Coleraine. The host, UCD Karate Club raised the cup for the first time, setting the bar for decades of competition. 
The competition quickly added regional techs such as Carlow, UCG, Kevin Street the next year. By 1985, UCC hosted at least 9 colleges and cemented the competition as a mainstay of annual karate events in Ireland. 
The top prize of the annual Karate Intervarsity championship is the All-Ireland Karate Intervarsity Championship Cup, which the winning team will get to claim back to their college for a year.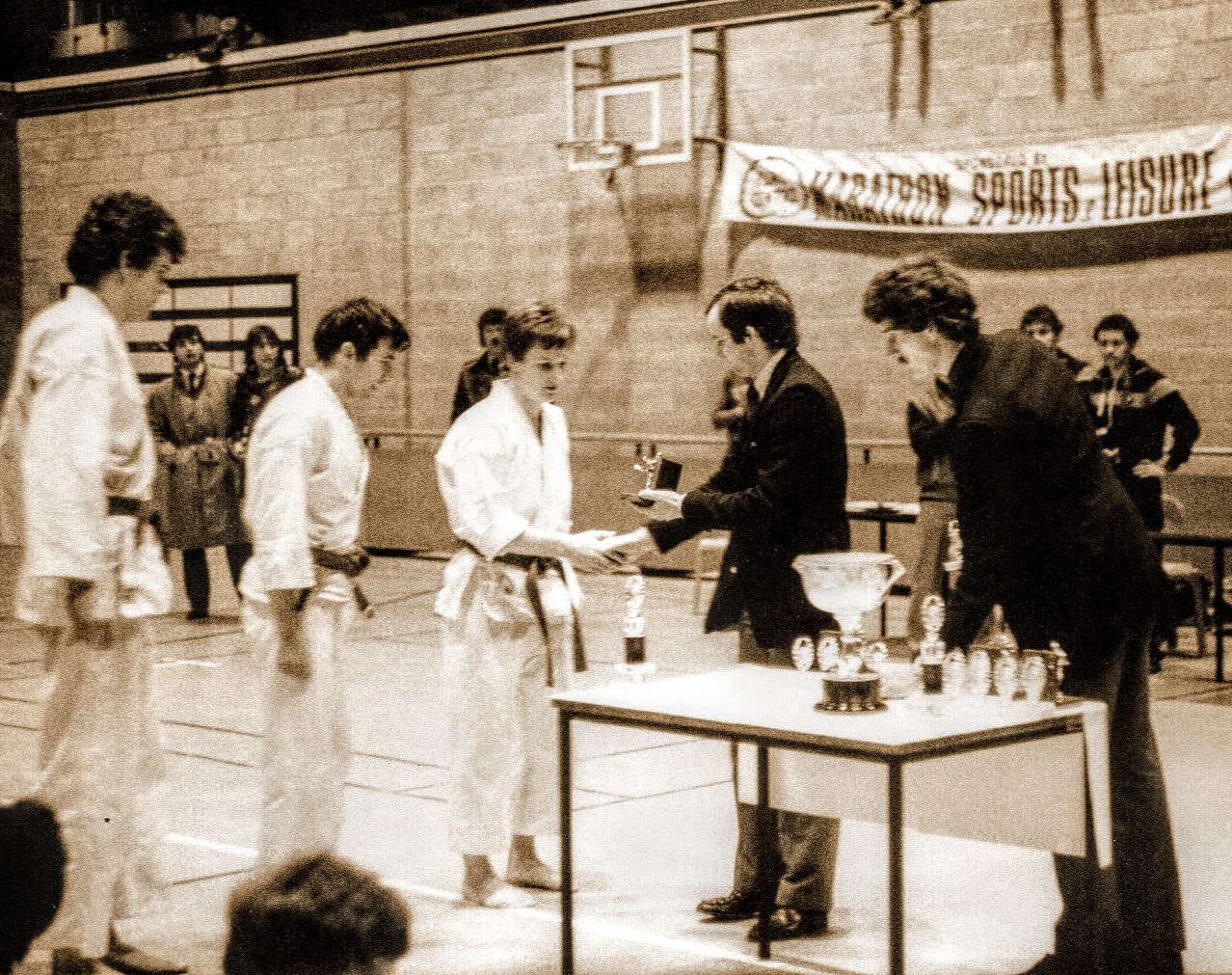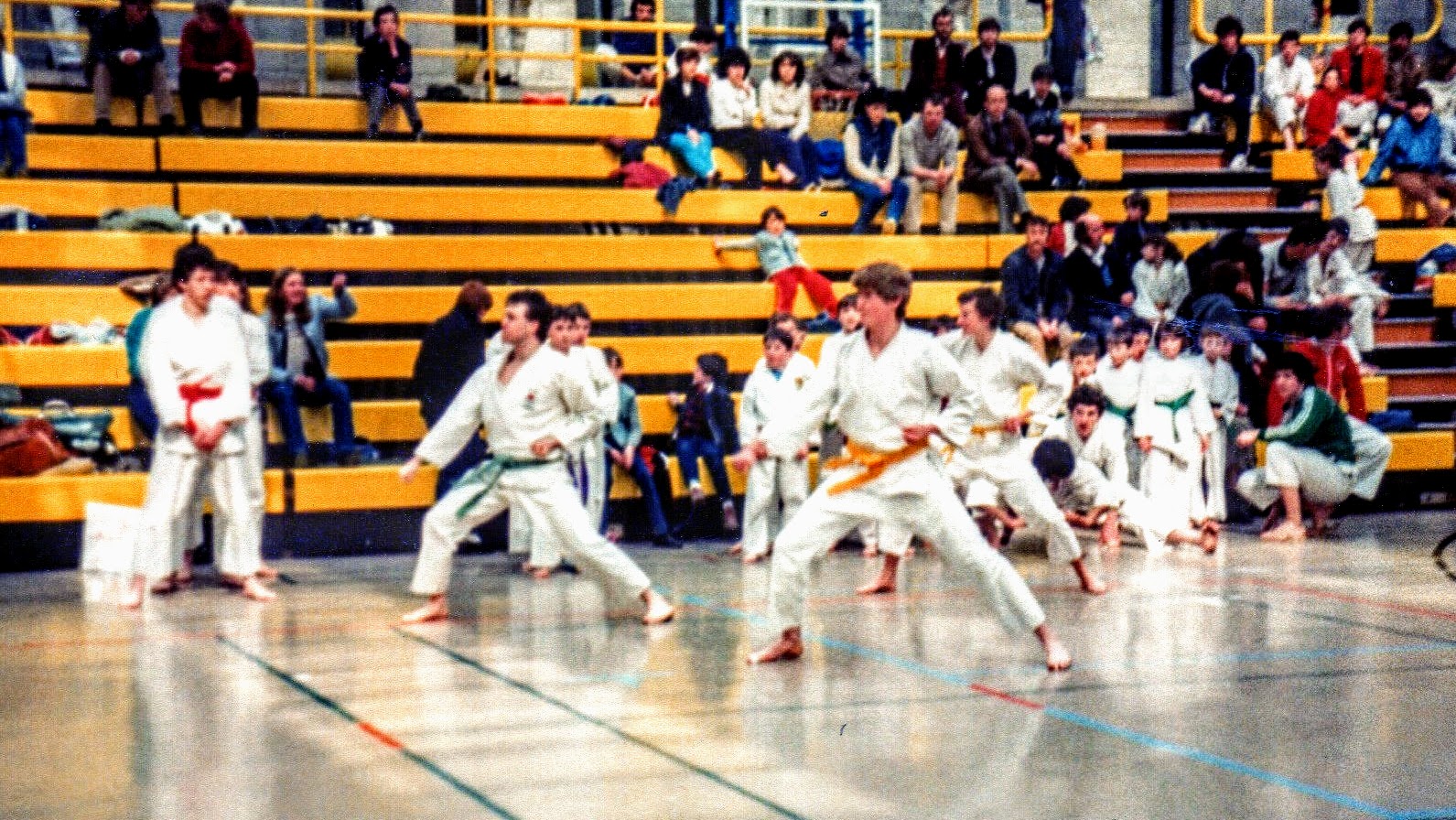 The 2022 Intervarsities will be hosted by UCD Karate Club, the defending 2019 champion after the COVID-19 halt of the competitions in 2020/2021. The club was formed in 1977 and has since succeeded as one of UCD's largest and most popular clubs. The club's primary aim is to provide an enjoyable and safe environment to equip its members with the skills necessary to progress in Shotokan Karate. UCD Karate Club has close ties with many national and international organisations and members get the opportunity to train with not only the club's own team of highly qualified instructors, but also some of the foremost karate masters in the world.
Changing Rooms
The UCD Sports Centre has multiple changing rooms with hot showers with lockers outside Hall A (bring your own padlock).
Drinks and snacks
Water coolers, free energy drinks and high-protein snacks provided. There are also cafes, shops and vending machines available in the Sports Centre.
Parking
Multiple free parking slots around the Sports Centre and the University will be available for participants on the day.
Cash Machines
Nearest AIB ATM is outside the Student Centre, 5 minutes walk from the competition hall.